Current
Archive Photo Gallery:

all the sustenance needed for a proper challenge. reed rules in 2000.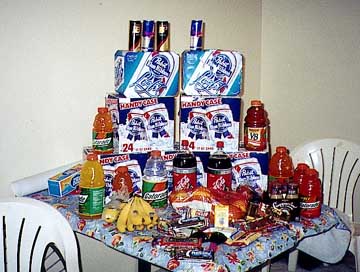 ingrid catches some breckenridge air whilst a board was still in her possession, 2001.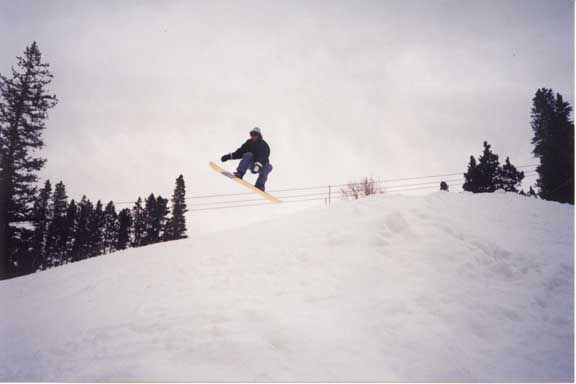 short on time, doniel simultaneously knocks out crunches and his last few smokes. traci marx is stellar in support. now that's some unconditional love. 2000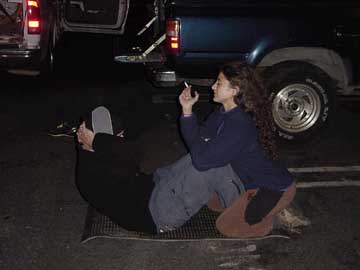 the big engine waits with refreshments as john and his running crew hit the last leg of his challege on a perfect midwinter's day in redlands, ca. 2000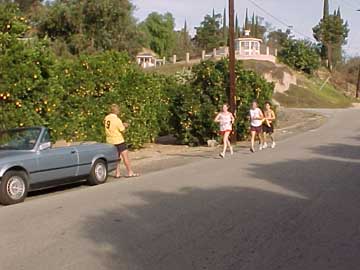 jason mittman hammers through the texas rain for 300 clicks back in jan, 2001.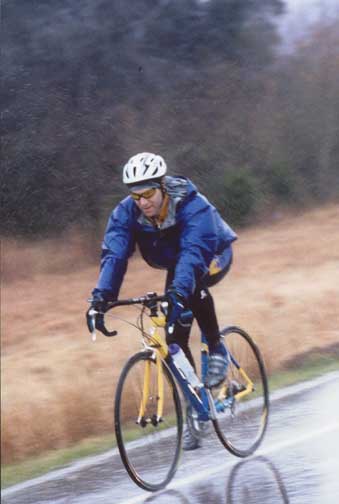 can you say crosstraining? todd mei downs another beer while locked off on a 2-finger, one-arm pull-up, late into a madison evening in 2001.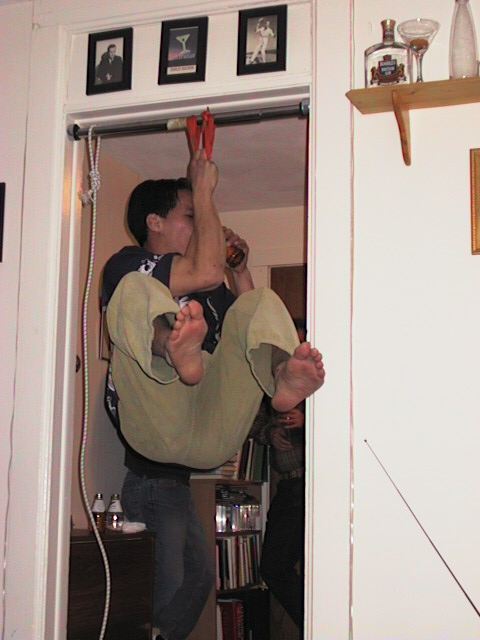 no worse for wear. molly meade gussied up for an evening on the town post-challenge 2-K.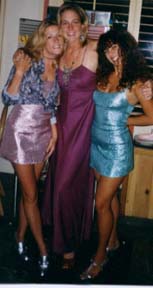 greg carter gets sandbagged by wife megan attempting to complete the cup o'soup challenge in 2001.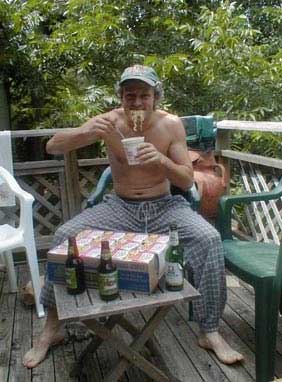 patrick neuman going strong during his 24 state/24 day odyssey in 2003.