Latest Updates from Birthday Challengers Far and Wide...
| | | |
| --- | --- | --- |
| | | |
5/7/04
Janice's Page Is Up
5/17/04
Suspense
5/15/04
Bob Makela Still Out There Living Thegreatestyear(plus)ofmylife.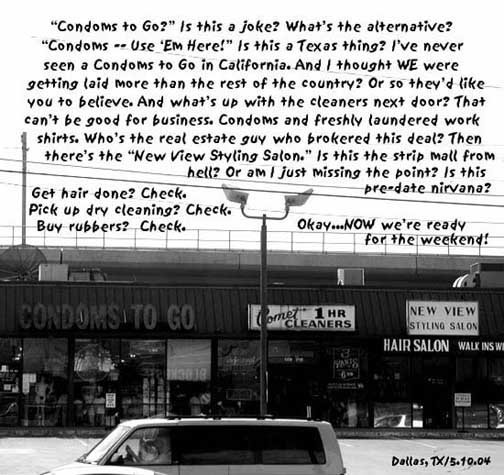 5/13/04
Hans Kicks off his 40th Challenge
5/10/04
5/9/04
Hans' Monthly Inspiration
Your monthly inspiration! Check out the life of Ray Jardine.
Of note he did 1000 pull-ups in a day! Wow! Can you imagine doing/completing the 10,000 challenge in 10 days! Someone will eventually!
BTW I've been listing folks in order by: weak link, total score, and reps per day just to mix it up. Never know which order will be up. Also I have not updated the listing in order by exercise for over a month.
I will be starting my 40th birthday challenge soon and it will be fun putting that on top of the 10,000 challenge:)
Hope you all are doing well. Down and give me 20!
Hansy
5/7/04
New Pull-Up "Record"
5/6/04
Roberto Back In Action
Bob Banks has been given the go ahead to get back at it up until his hernia operation, which is supposedly only going to set him back 7-10 days. This means that he's gone from the brink of suicide to the jolly ol' Minister of War again. In fact, he left the doc, grabbed his running shoes, and then ran straight up inspiration point.
5/5/04
Hans' 40 Days Of Hell
5/5/04
Todd Lives II
5/4/04
Keith Kirby Live
5/2/04
Steve Schultz's Challenge Up
4/30/04
Lance Armstrong Again Hints At Birthdaychallenge Affiliation
Highlights of The Lance Chronicles show last night:

2) The number one essential travel item is his coffee maker and saying "don't go anywhere without my Peets".
1) "The best thing about this bike is that it's black. (pauses, looks at it reflectively). None more black," which he uttered in sort of a "I know only my weird friends are going to get this but what the hell" kind of way. For those of you who may not know (how many could possibly be reading this site), this is a Spinal Tap reference. Now combined with his earlier fritter comments and one must think that either we're serendipitously on the same wavelength, or that the Texan is jumping on the Shop/Castle/Birthdaychallenge bandwagon.
4/29/04
Todd Lives!
So, I felt fresh yesterday. I decided to go for a run. The past few days before that I was persistently light-headed.
After a block of running, my legs instantly went to fatigued mode. The rest of the 5 mile run felt like I was on the challenge again. The body remembers pain.
Anyone up for authoring the drink of the month for may?
4/28/04
Anna the Viking
Hey dudes!
After many years in the hot and humid tropics of Wisconsin among Todd the Executair and those other hardasses, I'm now planning to do the first European Birthdaychallenge by a woman!! It's about time, I think, and I'll step it up, man! I happen to now be in my homeland of the mountains between Sweden and Norway and this is where it's all gonna take place.
I'm not an athlete as you guys so I'm gonna do it all on my old 10-generation Viking-genes and lots of gutso and fuk-yeah attitude.
Vikings never prepare more than necessary so I'm doing it now, on my birthday April 30th 2004 when I turn 28.
OK, here I go:
Alright! here it is!
4/27/04
Meanwhile, Bob Has A Dream
I had a dream last night that I was sore.
That's all.
4/26/04
From Support Member Tim Lindl
my quads are sore.
my left arm is cut up.
there's an intense throbbing in my knees.
i have pneumonia.
my wrists and thumbs are still swollen.
my hang over is two days old.
my vision is foggy.
i don't remember most of saturday.
did i run with Todd? no. i biked.
did i do one boulder problem? no. i spotted.
did i do the chili cheese dog challenge? you're goddamn right i did.
imagine how todd feels.
4/25/04
Just What Happened Out There On The Rainy Roads Of Wisconsin?
All we know is that during the run, the weather was raining and in the low 40s.
Todd gave her hell last night.
In the legendary words of Bob Uecker: "Atta baby!"
- Neuman

Don't tease me like that! I want to know what happened.
~Curious (Reed Bartlett)
You'll have to wait to hear it from Todd. Everyone else is either dead or hospitalized.
- Neuman
I think it was after the first Ali-Frazier match that
Frazier went home victorious, but was then rushed to
the hospital the next day where he stayed for two
weeks under serious care.

keep an eye on his vitals.

Cosell (Bob)
4/24/04
On The Eve Of The Challenge:
4/22/04
Trouble in Wisconsin?
4/21/04
Motivation to Support Todd this weekend
Neuman

O! that we now had here

But one ten thousand of those men gave word

That they would be here today.
Yes, indeed. The support team for the birthday challenge has dwindled to but a few. I have only two support members for sure at this point, Nate and Neuman. Others who have expressed interest may show, but no final word has come. Perhaps this message will rouse the fire in ye. If it be so, then peruse this fine itinerary:
Saturday, 24th
6AM - meet at the North Shore parking lot. I am driving and can take three more. Neuman will meet us there in case he also needs to shuttle us from the bottom of the CCC to the West Bluff. But I'd rather if someone else could since Neuman will be video taping the events. We will also need many pads and spotters for the Zipper and the West Bluff problems at the end.
12PM - beef at Culvers before the run
Anyone who wants to join us or meet us at a particular bar can be called en route. Please email me back and let me know what you are in for and what you will need (if anything).
And if you're still hesitant or left wondering if you should join the adventure, read on.
Enter King Harry

What's he that wishes so? My cousin, Westmorland?

No, my fair cousin, if we are marked to die

We are enow to do our country loss,

But if to live, the fewer men, the greater share of honor.

God's will I pray thee, wish not one man more.

By Jove, I am not covetous for gold,

Nor care I who doth feed upon my cost.

It yearns me not if men my garments wear,

Such outward things dwell not in my desire.

But if it be a sin to covet honor,

Then I am the most offending soul alive.

No, peace, my fair cousin: wish not a man from England.

I would not lose so great an honor as one man more, methinks,

Would share from me for the best hope I have.

O wish not one more!

Rather proclaim it, Westmorland through my host,

That he which hath not stomach to this fight,

Let him depart, his passport shall be made

And crowns for convoy put into his purse.

We would not die in that man's company

Who fears his fellowship to die with us.

This day is called the Feast of Crispian,

He that outlives this day and comes safe home

Will stand a tip-toe when this day is named

And rouse him at the name of Crispian.

He that shall live this day and see old age

Will yearly on the vigil feast his neighbors

And say t'morrow is Saint Crispins.

Then shall he roll his sleeves and show his scars

And say, these wounds I had on Crispin's Day.

Old men forget yet all shall be forgot,

But he'll remember with advantages what feats

He did that day. Then shall our names,

Familiar in his mouth as household words--

Harry the king, Bedford and Exeter,

Warwick and Talbot, Salisbury and Gloucester--

Be in their flowing cups freshly remembr'd.

This tale shall the good man teach his son

And Crispin Crispian will ne'er go by

From this day to the ending of world.

But we in it shall be remembr'd: we few,

We happy few--we band of brothers.

For he today that sheds his blood with me

Shall be my brother. Be he ne'er so vile,

This day shall gentle his condition.

And gentlemen in England now abed

Shall think themselves accursed they were not here

And hold their manhoods cheap

Whiles any speaks who fought with us

Upon Saint Crispin's Day!
PS - the Eiger Sanction Party is still on the Friday before at 8pm at the Greenbush.
Shall we about it?
4/20/04
Hans Updates Challenge to 50,000.
In the Hans' 50,000 Challenge injuries are still happnin'. The latest, according to Phil Requist, "Russ has really sore elbows (and has moved into the projected lead) and won't cut back. I'm, like, 'Russ, you've got to slow down' but he won't." John, who has the numbers lead but is down in pull-ups, the hardest exercise. He just had meniscus surgery, which is much less serious than the before-stated ACL surgery. This may put him in good position to win since he is the only one that doesn't have some sort of ab or elbow problem and can still do pull-ups and has nearly finished his other events (although choosing sit-ups and stairs they almost shouldn't count. Are those even exercise?) Bob is basically out with a hernia. Hans and Phil have backed WAY off on the pace since all the injuries started--perhaps feeling that getting injured over $20 (the pot) isn't worth any sorta of risk. And Steve has--perhaps serendipitously--been sick for 3 weeks. Also, a late entrant called Jim is quickly moving up on the leaders. At any rate, there's still a long way to go...
4/29/04
Todd Still Training...
We missed the date. Challenge is next weekend. Patty (his girlfriend) told Steve, "if Todd dies, I'm going to kill you."
4/16/04
Could This Be The End?
Todd Mei's Final Entry Sounds Ominous...
Well,
It's coming down to the wire. I realized that I don't believe in tapering. Okay, I may not run more that 10 miles during the week of the challenge.
Someone at Nate's work said that we may die attempting the 32 mile/16 drink run. Nate's girlfriend Jessica reminded the other night while sipping on whiskey in the now warmish Wisconsin eves that Nate has no spleen. He lost it in a bad ski racing accident when he was a kid. I believe it's a miracle he's even alive.
Correct me if I'm wrong, but the spleen helps the liver with toxin processing. Nate thought it appropriate that we were kicking of the challenge with Eiger Sanction night in turtle necks and sports coats since we may very well die.
Frietag is also running support and he's proposing a bold new route that takes on a part of Madison that has never been run before. At the last meeting we scowled at him since he had no contingency in case the route proved to difficult. He replied that he did not plan on retreating. Retereating!? Germans always think of things in terms of war and blitzkrieg. What's with them?
"Correction, Herr Doctor. You have failed to climb the mountain three times."
Freitag, you asshole!
T.S. Mei, PhD
doctor emeritus, drinking
4/13/04
Todd Update
His challenge is this weekend. Looks pretty grim to me.
I managed a 20 mile run yesterday, and I have to say I will be going a lot slower than I had originally thought. I'm actually more scared about the running than I have been. Add 16 drinks on top of it and I think the run may be impossible.
4/12/04
Keith Kirby Was Successful In San Diego
Look for the report coming soon.
4/10/04
Hans Updates Challenge to 50,000.
In the Hans' 50,000 challenge injuries are playing a key role. The suspect exercise is the ab roller. Certainly, this group is testing the human limit to ab roller madness. In addition to what Hans has reported below, his and Steve's abs have been cramping up. Hans' have been so bad that he can't do a single ab roller. Now Russ is having problems...
Hello all.
If you haven't been following:
John Finished his 5th exercise, 10,000 done!
Bob is still leading overall (see more below)
Liesbet still leads her gender
Jim leads in reps per day
A few new people have signed on with a few more promising to join
Scott the genesis of this challenge is making us all look good, for now.
Bob has a hernia and will be severely slowed down.
Hans is on a 7 day tour and will be falling behind MOMENTARILY
Tim is finishing with his ski season and will be coming on strong.
Team Tucson is slacking and better report in some more reps soon. Under penalty of making their town look slack.
John is in surgery today for his ACL so he'll be slowed until the anesthesia wears off.
Phil's finger hurts
Peter DO a Pull- up, we know you can.
Russ's abs are bulging in a weird way from too many ab rollers.
Stainless Steve has been sick and vows to sling shot by all of us.
Tom and Theresa have a intramural comp going in the Yosemite household, look for gains three.
WE now allow those that can't or won't do the ab roller to substitute, albeit with a scarlet letter.( and no chance to win the pot)
We've thrown around the idea of having a massive Cowboy buckle made for those that complete the challenge, everyone send me $500 and I'll look into getting them made.
PLEASE listen to your body and don't injure yourself. Do not take it easy.
Be well.
Hans
4/9/04
Local Girl Makes Good
LA-based rider Dotsie Cowden has a new site up which chronicles her season with the T-Mobile women's cycling team. Women riders have been slow to follow the men in this regard, and Dotsie's site is one of the few with frequent updates. However, you can follow her teammate Kimberly Bruckner's season at Cyclingnews, as well as a handful of other prominent women.
4/8/04
Todd is back from France, but training is not going well
But he's as tough as they come, so our money's still on the Executair. Still, this doesn't sound too hopeful.
Well, I ran 35 miles last week--managed 15 in France (5 along the Seine, 9 or more in Avignon, and a few miscellaneous miles along the Rhone River). This week I had very bad knee pain. I think with all the walking we did, my legs just gave out. I went for a 5 mile run on Sunday and was barely able to break a 8 min mile pace. Think I pushed it a little too much. I haven't run since then but plan on getting back in the saddle today. No climbing done. This week should be interesting.
Had some great wine. You pretty much can't go wrong with anything on the menu in France or Spain.
Alright, got to get used to being in the US again.
Better watch some TV.
4/7/04
Any guy named Vino can't be all bad
Someone touted the Texan as a birthday challenger a while back but this guy, who might even be a better bike rider, looks far more the part. Not only did he grow up at an academy where he trained all day, every day. But also, according to his coach, "When there's partying to be done you'll always see him on the front line. Bottle of vodka in his hand, making loud jokes, dancing on the tables, that sort of stuff…" Sounds like our kinda guy, coming to a Tour de France near you...
4/6/04
Banks Injured
In fact, the top 3 in the Hans' 50,000 challenge are injured. Way out in front of the challenge, it appears that Banks has a hernia. John Georgavits is undergoing ACL reconstruction this week. Hans has something wrong with his abs and can't do a single ab roller. All this leaves Russ McBride, of Titanium Man lore, in the lead, followed closely by boredom challenger Phil Request and then Stainless Steve, who's missed another week of training with a strange illness. Currently, these 6 are far ahead of the rest of the field, but perhaps it's more a race of strategy than strength, as both Steve and Phil are nursing minor injuries and no one has more a history of overtraining than Russ. Who will survive?
Also of note, Russ recently did some he called the Seven Samurai, which climbs the seven hardest hills around Berkeley in one day. We don't know a lot about it (though Stainless and Aaron Baker are planning a first hand recon), but it's supposed to be a lot harder than the Berkeley Death Ride.
4/5/04
Keith Kirby
No report yet from Keith Kirby, who's challenge ended on Sat
4/4/04
Link Updates
We've updated the links, finally. Being sorta fringe sports, still, it seems like the sites we link to come and go. One of the coolest changes is simply the number of American bike riders that now feature prominently in Europe. A couple years ago, it was all Lance. Now we've got Tyler Hamilton, Bobby Julich, and Levi Leipheimer as team leaders, with Floyd Landis, Big George, and Tom Danielson also able to win any given race.
Climbing sites come and go. We've recently found an odd site that has archived most climbing vids that have appeared on the net. Unfortunately, Slackjaw bit the dust, but most of their vids can be found at the above.
Down there (as in "it's better down there"), we've added a few sites as well. One shark attack site, which will keep you in the loop on what's happening so that you realize your chances of being eaten by a shark are about a million times less than getting killed on your way to work. Also, Underwater Times, which is a great site about everything waterlogged. By the way, you should eat a lot of squid as their predator's numbers have dwindled due to overfishing and they are starting to overrun the ocean. Squid: the politically correct meal of the new millennia.
4/2/04
Steve Schulz Reports
Hey!! the challenge went really well and it was an absolute blast!!!!!
we've got a few pictures that i should be getting soon and i'm gonna try to
do a write up this weekend and send that thing over to you. talk to you
later, steve
3/24/04
Josh Finkelstein's Thailand Challenge Now Up
3/27/04
Todd Gives a Progress Report
I tried my bouldering circuit again. Failed miserably. It should be quite hard even without the running.
The running seems to be going well. I've already put in more mileage in 4 weeks than I did in three months in 2002 when I did the 30 mile trail run.
week 1 - 20 miles
week 2 - 40 miles
week 3 - 30 miles
week 4 - 42.5 miles
I was reading some old pages of the Society and cam across something I had written (believe it or not) that is somewhat respectable. it goes like this:
Here's to
3/25/04
Steve Schulz Reports
The fundraising is still going great! right now i think we are nearing $1500 in donations and we've still got to count the pledges. That would be great if you could send some stuff out too for me! thanks a bunch!
steve
3/24/04
Want Your Challenge on NOW TV?
Once again, someone has pegged bd challenge as TV worthy. If you're interested in promoting your challenge, having it filmed, or making 3 grand, give these folks a call. Here's the show's web site.
Apparently, this show is brand new and Discovery is touting it as their 'next big hit' so now is the time to apply before it becomes mainstream. But, ya know, whatever....
Hello!
I am currently working on a new program for the Discovery Channel called "NOW - No Opportunity Wasted" and would love to talk with you ASAP about it. Please let me know where I can call you or call me at 310.577.1028. The program's concept is simple...we'll help clear your calendar and give you $3000 and 72 hours to achieve your dream. We're looking for people with EXTREME dreams that they have planned out and will make happen. Our cameras would only be there to document the dream and of course, the more wild and unique the dream the better. I'm confident that a number of people that visit your web-site have huge dreams and I'd love to know how to get in touch with them.
Please let me know ASAP.
Thank you,
Lisa Riehn
Story Producer - NOW
cell: 310.266.2935
email
3/23/04
Steve Schulz Begins First Challenge This Weekend
He's nearly at his fundraising goal and could use some last-minute help. Check it out.
3/21/04
DB Also Had a Dream...
(This one is weirder--and better)
Manny,
Como le va? Vino, the Big German, a 'mano lleno' of capable Spainards; many obstacles besides the Pyrenees & Alps obstruct Tex's return to the top of the podium in Paris. But where is the smart money? Hunter Thompson won't touch it. Postal seems to be wavering between becoming a cadre of capable lieutenants and a springboard for the next American hope. Wouldn't Floyd Landis rather be the next Lemond as opposed to the next Heras?
I had a dream. Surf pounded the coast line. I pounded at the pedals just keeping up in the flats, barely maintaining contact. Then the road turned uphill. It rose subtly at first, beneath the canopy of oak trees. I felt a lightness and breathed easily, moving back into the colorful peloton. But the grade steepened and the road got narrow. Conversations disappeared with concentration returning to effort. Sprinters dropped off like cell phone calls in the backcountry. I squeezed my bars looking for strength as the air thinned and again, I was holding on to the back of the pack like Anatoly Boukrief's (sic) ill-fated client peering upward at him from the Hilary Step. A blackness crept up on me, which I felt, but I couldn't bring myself to look back, sure that Satchel Page's advice would ring true. I awoke in a cold sweat, wondering what strange anomaly of metaphysics had brought me to Goleta. This can mean only two things. Lance will win his sixth straight or I'll be dating Tyra Banks by the time the pack hits the Champs Elysses.
To the confusion of our enemies!
David
3/19/04
Jackie's video is up. Don't miss it!
3/14/04
I Had a Dream...
(an intro to this would be the thread that's been going around doubting the Texan's chances for a record setting 6th Tour title. After all, he's been partying with rock stars, Lakers, and hitting movie premieres and we rarely seen while his team was supposedly training in SoCal)
apparently, the texan is not necessarily past it...

last night, i had a dream. i don't remember all of it but it was quite vivid. in it, i was at the tour with some people, including dave lattieri, and we were watching the race in a key mtn stage. somehow we were on the radio with armstrong and helping him out with strategy.

then it's blurry for a while...

then, we're in a crowd. me and someone else, not latteiri, and big tex walks by, sees me, breaks into a smile and says, "how the fuck about that, huh?!" before walking by and flashing me a behind the back high five. behind him were two more riders. i don't remember the first, and didn't talk to him, but next was tyler, who just shook his head at me and rolled his eyes in one of those, "jesus, that guy is amazing" looks over whatever the armstrong had just done.

i'm certain this means that lance will win number six in dramatic style, and the tyler is going to come in third.

also, i'm predicting that julich will smoke the texan, and chris horner (no picnic to beat him in america), in the tour of georgia. if is was a cyclist, i'd want to ride for csc.

http://www.cyclingnews.com/riders/2004/interviews/?id=bobby_julich04

and, hey, due to my exceptionally late start this year i am targeting the everest challenge at the end of september. who's in?

little cal

3/10/04
The Texan a birthday challenger (or at least a fritter challenger)?
Aaron Baker reports:
read the interview carefully, and birthday challengers
will understand.

Lance Armstrong Interview
3/4/04
The Thailand Challenge
Birthday Challenge nearly alum, Josh Finkelstein, ran into Stainless en route to Asia, where he was coerced to make amends for his challenge that never materialized back in 2001. The results will be posted soon, but may have had something to do with Meekong, Cobras, or 'happy ending'...
2/22/04
Banks Ahead in Hans Florine's 50,000 Challenge
Our own Bob Banks has pulled ahead in Hans' 50,000 challenge. This is a race to see who can reach 50,000 reps first, but 10,000 reps must be done of these exercises: pull-ups, push-ups, ab rollers, lunges, and one more of each person's choice. Bob's ability to do insane amounts of pull-ups had made him the early event favorite anyway, but he's starting to build a lead that is insurmountable.
Steve is also in the event, but spending the last couple of weeks in Thailand means he's far out the back. Here's his training log.
2/4/04
Todd Mei's Winter Training Journal (complete with some brain freeze)
2/01/04
Hans Florine's 40th
01/28/04
Steve Schultz, Middleton, WI
01/27/04
Sounds Suspiciously Like Todd Is Back
01/22/04
Jacqueline Florine Blasts Fritter Record!
1/21/04
Pumping Iron
01/15/04
7 Marathons, 7 Day, 6 Continents
01/12/04
Who is this guy?
Here's a trip report we received recently
01/10/04
We just got an email from Todd Mei
01/06/04
Pierce Florine
01/04/04
Catra Corbett-McNeely
01/01/04
Happy New Year
J2003 ended with a lot of momentum and some big plans for 2004, beginning with Jacqi's New Year fritter challenge. Hans called on New Year's morning to say the Jacqi was dissuaded from trying the feat on her actual birthday--yesterday--and will do instead have a go within the next week or so, when she's closer to a hospital (her comment, we didn't make it up).
12/15/03
Now Just a Goddammed Minute: Part II