Dec 25
Hi Friends-
I'm still alive just very busy. I ran my b-day run a few weeks ago. Only ran 102 miles. Hurt my ankle at mile 38 and decided I knew I could pull off 102 miles. The weather got ugly so it was a blessing that I wasn't out longer. I don't think I would of had enough warm clothes to get me through the next night.
I have been just getting ready for HURT 100. Leave next week for Hawaii.
This picture was taken on my B-day December 24th. Yosemite Falls. It was super cold.
I hope you all had a wonderful Holidays.
Luv,
Catra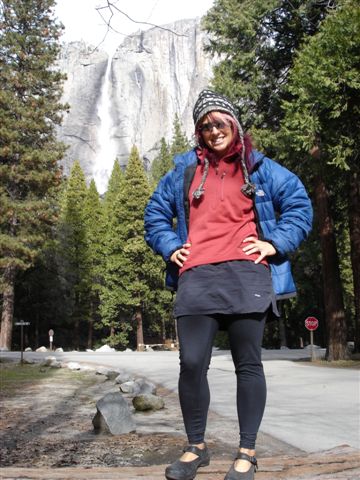 Dec 13
Hi my friends-
Here is my latest art piece. Most of you know I will be running 141 miles starting Friday at 5am. I hope to finish in under 52 hours. Please send me positive vibes for a positive and peaceful journey.
I hope everyone is well.
Nameste,
Catra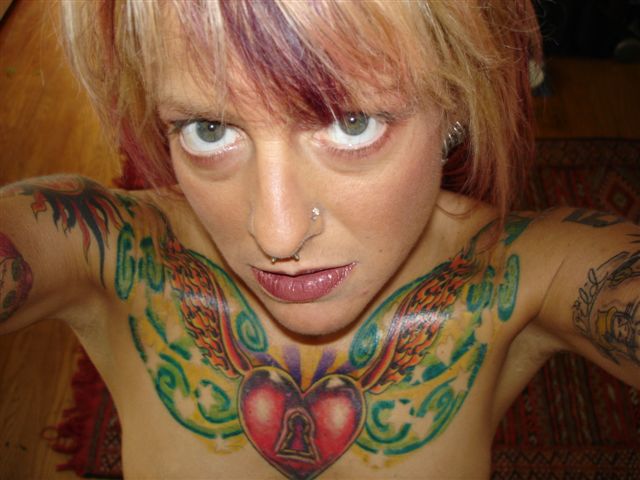 Dec 5
Just a picture of me and my latest piercing. yep got my septum pierced. I will say out of all my 25 piercings this one hurt the least. Paul at Braindrops is an amazing piercer.
Just getting ready for my b-day run. 141 miles scary!!!
My friend Johnny was getting a tattoo finished so I had to get something. And since I had just found out I got in WST 100 had to celebrate. So I got a new piercing.
Hope everyone is well.
xoxo,
Catra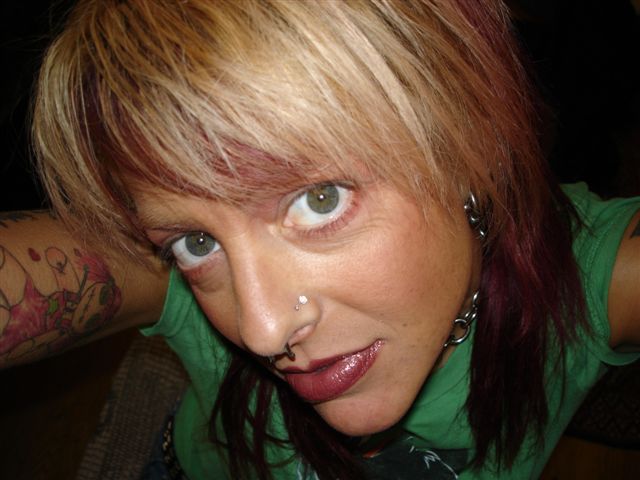 Dec 2
Today was a beautiful day on Mount Diablo. Ran 35 miles. I did a little bit of climbing along the way. Great upper body work out.
Just hoping tomorrow I get picked in the Western States 100 lottery. It's days like today that I am thankful for. I'm alive and have been blessed with the ability to run for hours and hours and hours. LOL:)
One more thing make sure you hug at least 3 people a day. Positive energy transfer is a beautiful thing.
Luv,
Catra aka monkey girl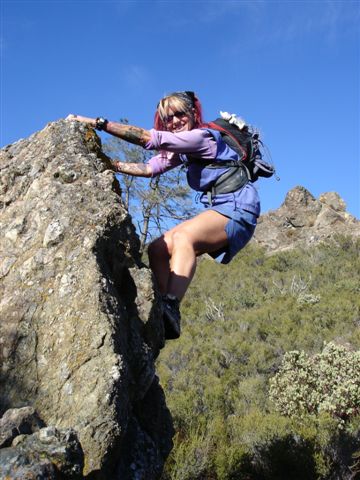 Nov 30
I know we all have bad days from time to time. For the past three years I get super depressed around the holidays. I really start missing my Mom, who past away three years ago. She was so into the holidays. She loved to decorate and make everything festive.
I feel so lucky to have you all as friends. With people like you in my life I make it through the crux each year.
I was feeling depressed today so I started looking through my JMT pictures from this year. By the time I was done i felt happy again.
this was taken near 1,000 islands lake on the JMT this year. This year was one of the worst snow years on the JMT and anyone who made it through had many stories of their journey. It was a test of survival and most of us past the test.
There was at least 9 people who died out there on the JMT/PCT section this year.
Life is to short to be sad and depressed so I will just keep looking at my pictures when I get sad.
Luv,
Catra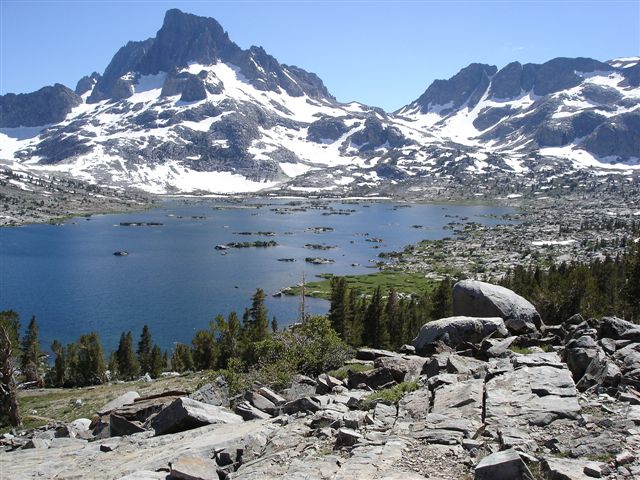 Nov 29
Hi Friends-
Just want to pass on something I practice everyday on my run. I pick up three pieces of trash.
I know I'm just on person but it makes a difference on my trail.
I often tell hikers to pick up trash on the way down from the peak if they see any.
Maybe one person might listen. Come to think about they must be listening. On my run today I had to look for the third piece of trash.
Have a happy day and keep your trails clean.
Luv,
Catra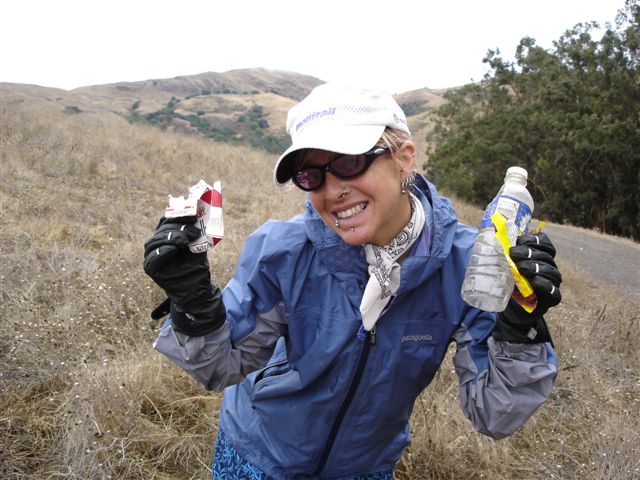 Nov 25
Hi Friends-
Yesterday I mentioned the beautiful weather we were having and how I was running in a tank top. Look at me today, it was cold foggy and rainy. How I love days like this.
My friends called me this morning hoping I had somehow became a wimp over night and wouldn't want to run in the rain. Nope I'm still just as hardcore as ever. I'm not going to melt in the rain! They are training to run 62 miles on my b-day run and are also training for HURT 100. I told them they need to be hardcore like me. They showed up. We had a blast running 20 miles in the rain and slippery mud, good training for HURT 100 I told them. We will all run Quad. dipsea tomorrow 28 mile race. Looks like the weather will be sunny tomorrow. Hope you're all having a great Black Friday. I know I did out on the trail.
Luv,
Catra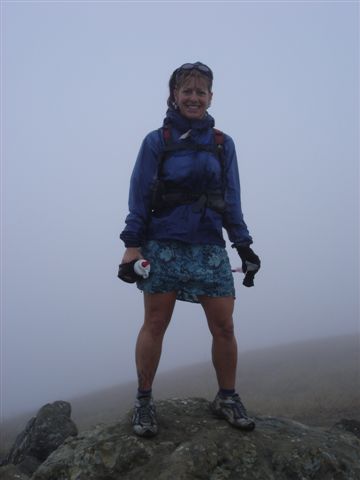 Nov 24
Can you believe it, tank top in November at night. I ran three hours and finished at 6:30pm. it never got cold enough to put on my jacket.
The top of Mission Peak is behind my head. This is my favorite place to run. This place has helped me through the ups and downs in my life. If I'm having a bad day all I have to do is head up the Peak. Everything seems better by the time I'm done. it really is a magical place for me.
I'm so Thankful to have this place to run just several miles from my house. I hope you all are lucky enough to have a place like Mission Peak to go to, and help guide you through life.
Namaste,
Catra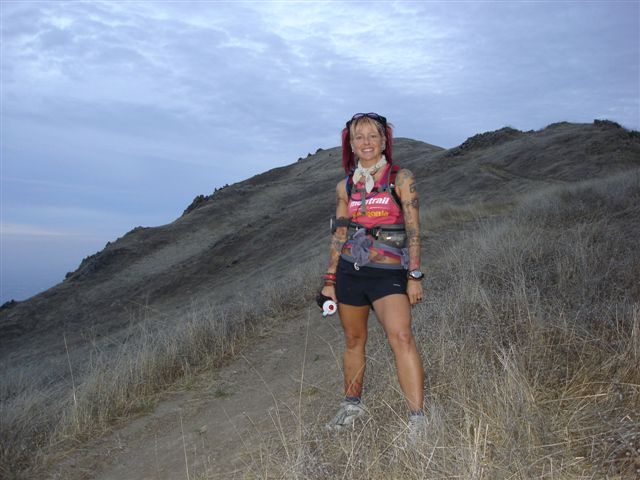 Oct 31
Halloween is the only time I can be me, without anyone judging me. On Halloween I some how blend in. Doing my makeup today, I thought to myself. I use to do this each and everyday 11 years ago when I was a Goth. I can't believe how time consuming it was to be a Goth each and everyday.
I guess I had time. I wasn't an Ultrarunner. Now my days are taken up with training 2-8 hours a day. Back than I spent that amount of time getting ready to go out clubbing.
Today I dressed as a Goth butterfly. I won first place $100 gift certificate at Whole Foods. It was fun being a Goth for a day again.
To be honest I much rather be dirty and sweaty, running all the day on the trails being a Ultrarunner then to be a Goth. Being a Goth is high maintenance. I guess I've changed over the years I'm no longer high maintenance.
I must admit, I still love my Goth Music. Heard the Goth anthem today, Everyday is Halloween by Ministry. Funny how I use to live like Halloween was everyday.
I'm thankful for who I was, and who I am today.
Happy Halloween,
Catra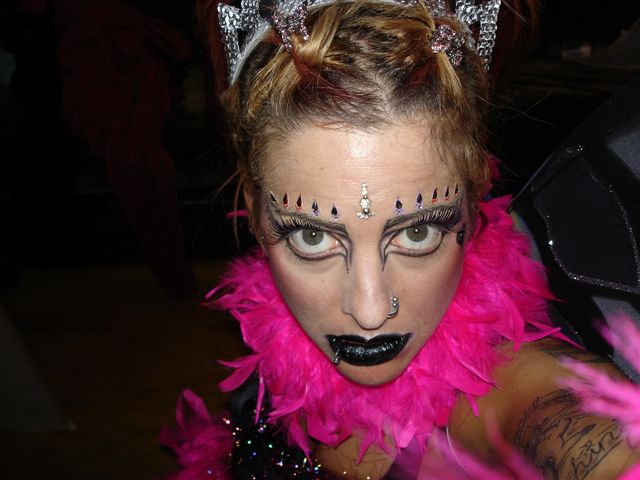 Oct 27
Well I did it! I got Max tattooed to me. Now I will never have a bad run. You all know I carry a little Max doll for good luck. There have been times where he was left behind. Only when I don't carry my hydration pack. I still take him with me. Usually keep him in a drop bag.
Well now I will have my good luck idol with me.
I ended up getting two new tatts while in San Diego.
This weekend no 100 WHAT AM I GOING TO DO?????
I'm going to get a new tattoo my artist in Fremont has drawn up a chest piece. Not going to tell what it is.
I have two weeks of until my next 100. That's right another. I said I would never run the SD 1 day, don't like the road. Changed my mind seems like a good challenge.
Namaste,
Catra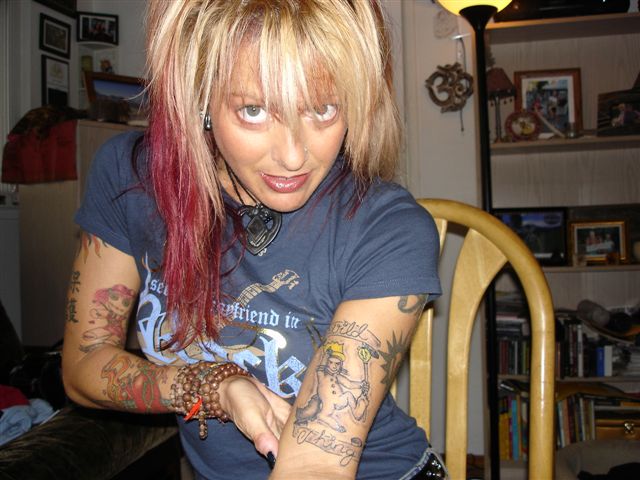 Oct 24
Hi Friends-
I'm finally done with the "Catra slam". 5 hundreds in 7 weeks. What an awesome tour it's been. I took this picture on one of my weekends off from running a hundred. It was sunset, and the sky was the most beautiful shade of red and orange. You had to be there.
I will right my Catra Slam report soon. I love all of you!!!
Namaste,
Catra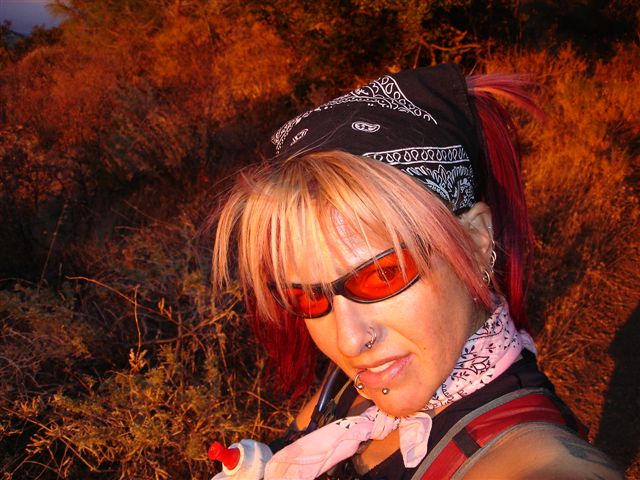 Oct 18
Not all my hundreds are easy... Sometimes I forget I'm not supergirl. I'm only human. I to suffer in a hundred mile race. And when it happens it's no fun. With all the hundreds I've been running. I really had it good. I felt good at the three in a row. So of course thought I'd be fine at Javelina, right? I had two weeks to rest. I felt ok through the first 30 and then started suffering from a bladder infection. It zapped most of my energy. All I could do was drink water. I flushed all the salt from my body. That's not good. I couldn't eat either. It was a bit of a sufferfest, like I always say pain is pleasure!!!
I was very fortunate to be able to run with my friend Mari Lemus. it just turned out we were on the same pace. We ended up running the whole race pretty much together. It was fun.
At mile 95 she was bent over puking. Me trying to puke my body was trashed I was dirty, stinky and my clothes covered with salt. I look over at her and say "were a fucking mess" look at us. We just laughed got up and started running. I often ask why?? WHY??? WHY??? Why do I run hundreds??? It's about the people and places. This was one of these race's were it took team work to keep moving forward. Without Mari it would of not been the same. We had fun even in our darkest hours we still managed to laugh and have fun.
Luv,
Catra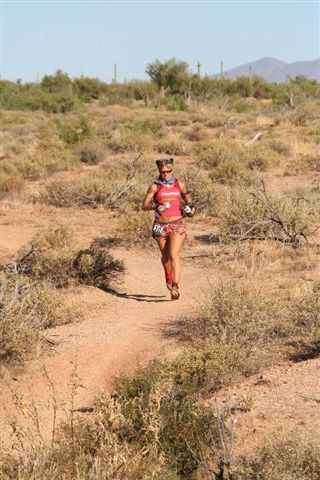 Oct 10
Sometimes I like just being me....I don't always have to look like a Ultrarunner. This is what I look like when I'm tapering. I've been running hundreds for the past three weekends it was nice just to get out and go do something other than run. Well I did run 18 miles the day before and I did wake up on Mt. Diablo this morning with Jack.
Yeah, belive it or not I just came from camping on Mt. Diablo. I think I clean up pretty good! LOL....
This picture was taken Saturday. Me and Jack went to the Download music festival. There were several bands playing. The Killers were the main act. They ROCKED!!! If you ever get a chance to see them, do it..
WOW! It had been years since I went to a concert. It was actually the first time being clean and sober going to one. I couldn't believe how wasted most people were. I don't miss those days. I can say if it wasn't for Ultrarunning. I would of been one of those falling down shit faced drunk girls there.
And know you know why I run. it helps me to stay drug and alcohol free..
I'm off to Arizona this week to run my next hundred and to appreciate being a Ultrarunner.
Luv,
Catra
This is me tapering for my upcoming hundreds. Yep upcoming hundreds. I'm running 5 100 mile race's in the next 7 weeks.
This Saturday Wasatch 100, Angeles Crest and Rio del Lago. I have a two week break and then Javelina 100 & San Diego.
I would really appreciate it if you all sent me positive vibes.... I will post new pictures after each race.
Love you all..