11 - 15
Limping Home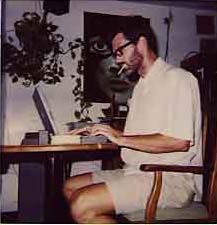 Here in the home stretch things are starting to unravel, and the failures may have just begun. The injuries have taken there toll and I'm finally paying for my schedule adjustments early on.
I had two days off on Sunday and Monday, though they were very bust since I trained one day and had to drive home and do business stuff all day the next. Still, on Tuesday I felt about as good as I've felt during the latter half of the challenge. I happened to mention this and I guess it's haunting me because right now I feel worst than I've felt during the entire thing. I finally got some sort of stomach illness, which kicked in within three hours after I said I felt good. I say finally because Tour riders are always getting stomach sicknesses. My headache is back as bad as ever and getting worse by the minute, and I can feel every little injury that's nagging me. That's okay because all I have left is 400 boulder problems, 40,000 feet of climbing on a bike, and a 40 hole golf rest day. If you think I'm saying this last line with some sarcasm, you're damn right I am.
On Tuesday I failed on the breath holding and underwater swimming. I wasn't unhappy about it at all because I didn't have fins and equaled my underwater swim record of 50 meters, so with the right conditions and good fins maybe I could have gone 80. I'll find out when I do it, which will be sometime after it gets warm again.
I only went 2:40 in the breath hold. This is :20 under my PR but I thought it was okay given that my heartrate wouldn't drop at all. I guess because I'm overtrained but it was racing the whole time but my mental state was pretty good. Anyway, I had known that I would fail at this for some time because once I started to break down my heartrate stopped falling. When I'm calm and feeling good, it falls to around half of normal when I'm underwater.
Yesterday was the 40 V4's and it was a disaster. Again, I was pretty sure that I'd fail because I need to be climbing fit for this and I've barely climbed since the challenge started. The wrist injury killed this one. Still, I was looking forward to trying and changed it up a little so that I could repeat some problems. I was on a pretty good pace in the morning but when we moved to the mountains in was freezing cold. I had already strained a groin muscle (another in a list of unusual injuries) in the morning and trying to boulder in the cold was just asking for another injury--or aggravating one of my chronic ones--during an event that I was going to fail on anyway, so I just quit. I had only done 12.
It felt weird to just not try but it was so cold that Bob didn't even want to boulder and I was just sick of it: the injuries, the consistent bad conditions, the constant pain...But there was some calculation as well. I still have an outside chance--albeit slight--of doing 400 problems. I think to continue would have killed it. We will find out Friday.
The weather is the coldest November on record, by the way, so the bd challenge has endured the wettest October and the coldest November. Because of this the 400 problems has been altered. I will attempt to do 300 different problems around SB and repeat 100. This is because Pine Mountain is probably having high's in the 30's right now, so I would have to start bouldering in the dark with temps in the teens. No thanks. Allowing myself to repeat problems is a great advantage, but it is probably offset that I won't have Pine Mountain and its proliferation of easy, slabby problems that are perfect for enduro-bouldering... but oh well, I'd rather be warm, or at least not freezing.
Christ, it can't stay cold forever, can it?