12-20
Team Speefnarkle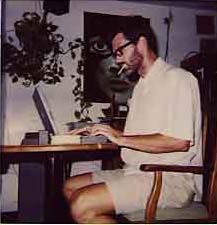 I forgot--somehow--to mention in my wrap-up, a special thanks to Todd Mei for providing our Team Speefnarkle jerseys.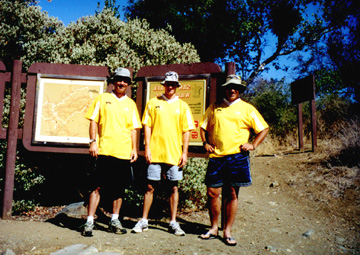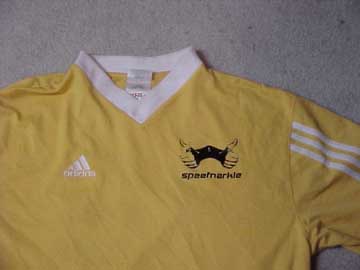 These babies are the official jersey of the Team Speefnarkle futbol club in Madison, Wisconsin, as well. The logo shows a dual thumbs-up, right over left, which is the way to order a speefnarkle (the cocktail) in certain, in-the-know establishments. A speefnarkle cocktail is equal parts Wild Turkey and Wild Turkey--poured from two, different receptacles--on the rocks. It is the official cocktail of birthdaychallenge.com and is often referenced in the rantings of the Nacirema Drinking Society.
I will continue to update my diary from time to time for any of you that wish to see whether or not I can copmplete my birthday challenge by succeeding on the failed events. Many have expressed doubt on the possibility of the four-minute breath hold and I must say that I have doubts myself. I have done no training for this at all, yet.
In fact, my training has not been very good. For two weeks after the challenge I did virtually nothing. I have started traininng again but not very enthusiastically, which is fine for now because I as still worked from the challange. I have started keeping a training log. If I keep it up I will publish it also. I do plan on doing some, if not all--wait, no, not all--of John Fieldhouse's challenge on the 30th and I haven't been on my bike in nearly a month.
I finally got my history page up.
Check back after the first of the year, there should be some good stuff to report.
Happy Holidays!